Unsere Philosophie:
Reinen Wein einschenken
Was einen guten Wein auszeichnet? Er muss demjenigen munden, der ihn trinkt. Kurzum: Für uns gibt es (fast) keine schlechten Weine, sie schmecken einfach nur unterschiedlich. Sorte, Herkunft und Jahrgang – jede einzelne Komponente ist essentiell und sollte klar herauszuschmecken sein. Im harmonischen Zusammenspiel machen sie den Wein zu einem kleinen Gesamtkunstwerk.
Unter der fleißigen Sonne des südlichen Seewinkels im österreichischen Burgenland gedeihen unsere weißen und roten Rebsorten auf unterschiedlichen Rieden rund um Apetlon. Die einzigartige Flora und Fauna dieser Region und ihr pannonisches Klima sind einfach perfekt für den Weinanbau. Das Ergebnis: geradlinige und ehrliche Weine.
Als vergleichsweise junges Weingut, das gegen Ende der Nullerjahre seinen ersten Tropfen produzierte, haben wir keine lange Geschichte und sind deshalb auch keiner verpflichtet. Das macht uns frei. Den Mainstream lassen wir gerne hinter uns und setzen auf eigenständige, authentische Weine. Wir reden nicht lange von biologischer, nachhaltiger und fairer Bewirtschaftung – wir machen einfach. Getreu unserem Prinzip "No tricks. Just wine" lassen wir unseren Rebensaft möglichst so sein, wie er ist. Ohne unnötige Technik und Bearbeitung. Letztendlich wollen wir unseren Kunden einfach guten und reinen Wein einschenken. Nicht mehr und nicht weniger.
| | |
| --- | --- |
| | Unsere Bio-Produkte werden von der Austria Bio Garantie zertifiziert. |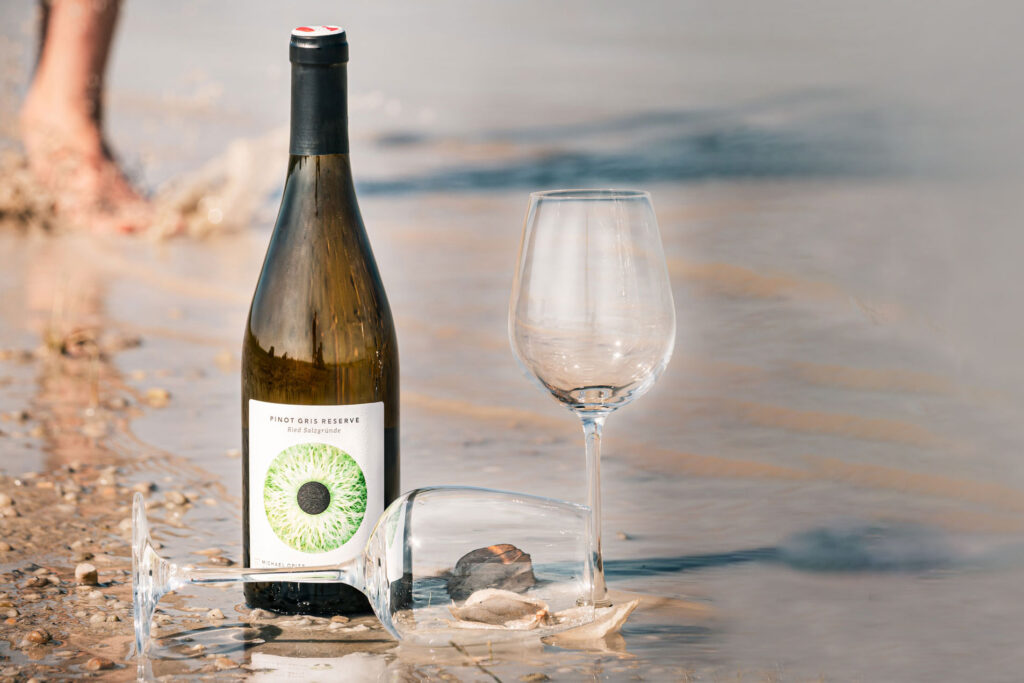 Our philosophy:
To serve pure wine
What makes a good wine? It must taste good to the person who is drinking it. In short, for us, there is (almost) no such thing as a bad wine; it simply tastes different. Variety, origin and vintage – each individual component is essential and should be clear to taste. In harmonious combination they make the wine a complete work of art.
Under the hardworking sunshine of the southern Seewinkel region in the Austrian state of Burgenland, our white and red grape varieties flourish in various vineyards around Apetlon. The unique flora and fauna of this region and its Pannonian climate are just perfect for winegrowing. The result: straightforward and honest wines.
As a relatively young winery, which produced its first drop of wine around the end of the noughties, we do not have a long history and are therefore also under no obligation. That means we are free. We like to move away from the mainstream and to back independent, authentic wines. Organic, sustainable and fair farming is not something we spend a long time talking about – we just get on with it. True to our motto "No tricks. Just wine." we leave our wine as far as possible as it is: with no unnecessary technology and processing. Ultimately, we simply want to serve our customers good, pure wine – no more and no less.
| | |
| --- | --- |
| | Our organic products are certified by Austria Bio Garantie. |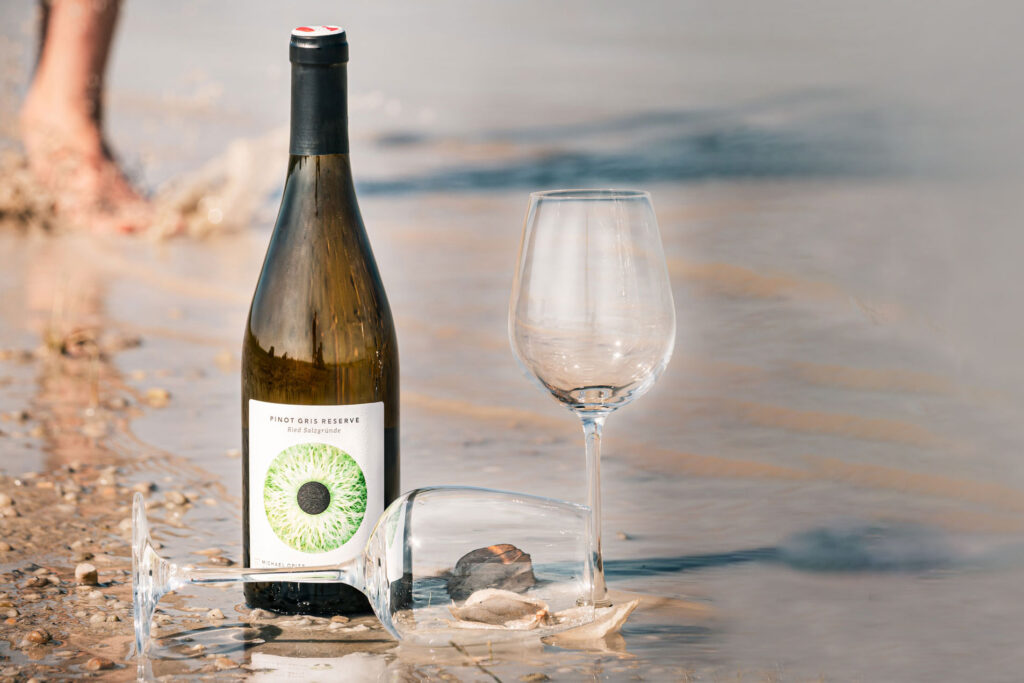 Buddy Talk
Die Trauben in diesen Cuvées können gut miteinander – echte Buddies eben. Genau deshalb eignen sich unsere "Buddytalk"-Weine perfekt für einen lockeren Abend mit Freunden oder Menschen, die man liebt und schätzt.
The grapes in these cuvées go together well – like real buddies. That is precisely why our "Buddy Talk" wines are perfectly suited to a relaxed evening with friends or with your nearest and dearest.
Buddy Talk Red

Buddy Talk White
Simply Pure
Sortenrein, fruchtig, unkompliziert, so sind unsere Simply Pure Weine.
Einfach öffnen und geniessen, am Besten mit Freunden.
Pure, fruity, uncomplicated, that's how our Simply Pure wines are.
Just open and enjoy, preferably with friends.
Simply Pure Zweigelt

Simply Pure Merlot

Simply Pure Blaufränkisch
Iris
Die menschliche Iris – einzigartig wie ein Fingerabdruck und darum das perfekte Symbol für unsere besonders hochwertigen Weine. Jeder einzelne ein echtes Unikum – so einmalig und individuell wie die Anlässe, zu denen wir Wein trinken.
The human iris – As unique as a fingerprint and therefore the perfect symbol for our exceptionally high-quality wines. Every single one is genuinely unique – as unparalleled and individual as the occasions when we drink wine.
Free Solo
Ein schräger Grenzgänger, der das Risiko liebt – das ist unser Free Solo. Drei außergewöhnliche Rebsorten bilden hier eine waghalsige Kombination, die man entweder liebt oder nicht. Eine Gratwanderung wie beim Freiklettern.
A quirky boundary crosser that loves risk – that is our Free Solo. Three outstanding grape varieties form a daring combination here, which you will either love or loathe: a balancing act, just like in free climbing.
Free Solo White


Free Solo Red

Mehr über uns / More about us

Winzerportrait Michael Opitz / Winemaker portrait Michael Opitz:
Kontakt / Contact
Weingut Michael Opitz / Michael Opitz Winery

Quergasse 17, 7143 Apetlon
Burgenland, AUSTRIA
T +43 (0)2175 3158 | M +43 (0)664 73574683
office@wein-opitz.at | www.wein-opitz.at
www.facebook.com/weingut.m.opitz
Wir bitten um telefonische Voranmeldung wenn Sie Interesse an einer Verkostung haben. Unsere Weine erhalten Sie zu "Ab-Hof Preisen", ebenfalls nach Anmeldung. Wir freuen uns auf Sie.
Please call us in advance if you would like a tasting. Our wines are available at farm-gate prices, likewise after subscribing. We look forward to hearing from you.
Bezugsquellen / Where to buy